A Snapshot of 100 years of Latton GAA [1917-2017] with past teams and events to coincide
Latton O'Rahilly's Centenary 2017
The year 2017 is an important calendar year for the club – we are one hundred years in existence:
With the importance of this event to our parish and most importantly our football players and fans, we are in the process of putting tog a little bit of history in the form of photographs and newspaper items.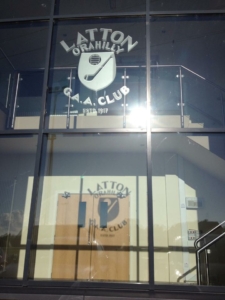 We will endeavor to display the correct years and names of the photographs and material displayed, however we need your help with many others and please feel free to contact the club to assist us here! using the contact page with form provided.
Click on the TOP left panel to select the years: >